Corporate Architecture

Commercial Architecture

Residential Architecture

Industrial Architecture

Landscaping

Alterations and refurbishments

Additions

Development

Project Management

Municipal approvals

Conceptual design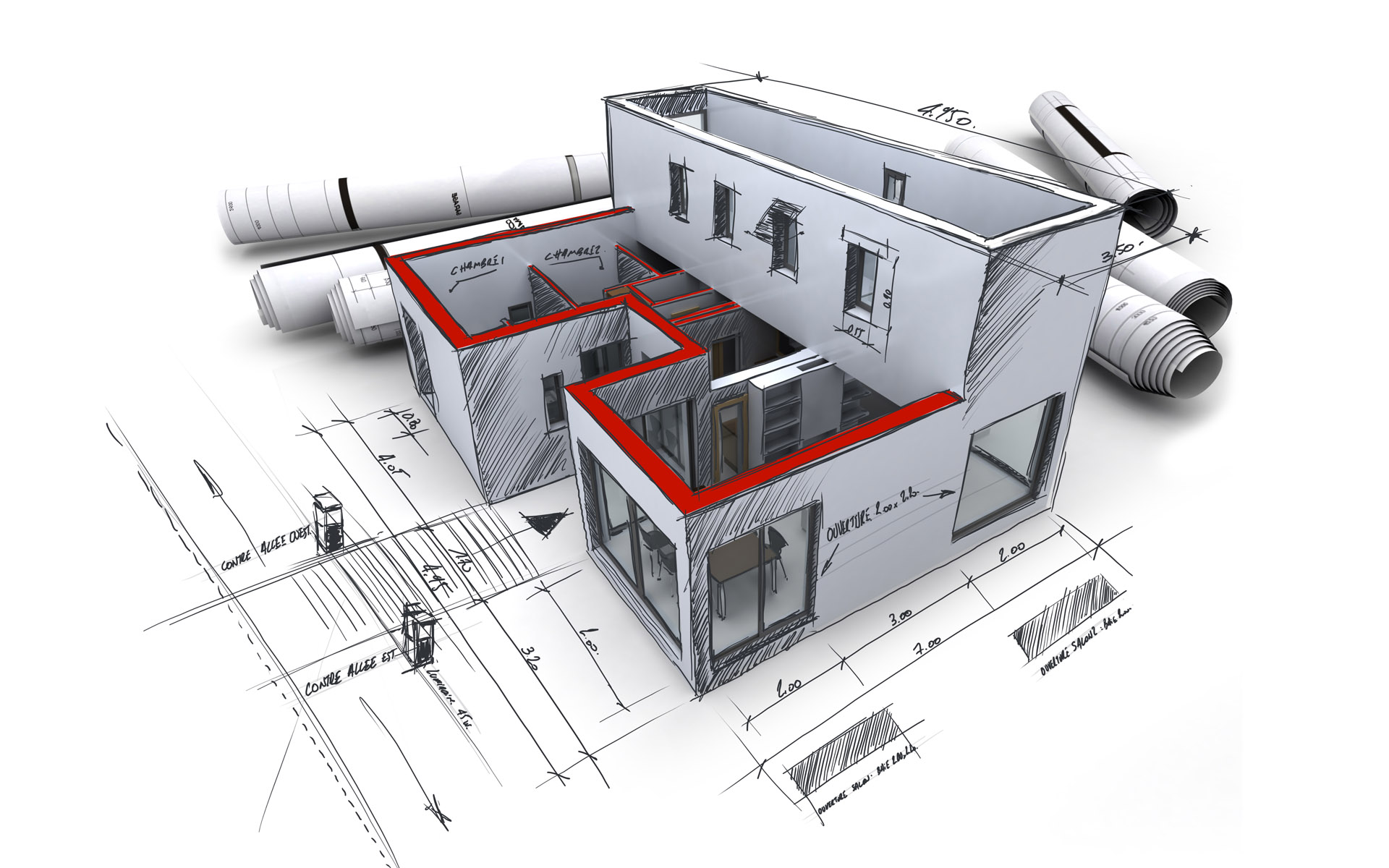 The work stages of the architectural process:
Architectural work is characterised by a sequential or staged flow of activities. This flow comprises 6 stages that feature prominently in project planning and apportionment of fees.

They are:
Inception
Concept and Viability
Design Development
Documentation and Procurement
Construction Contract Administration
Close Out
The responsibilities broadly associated with each stage along the flow of work trajectory are listed below. It is significant that all architectural work, from the smallest and simplest, to the largest and most complex, can - and should - be managed according this flow of work and its elemental stages.
The standard architectural professional's scope of service and the architectural professional's functions in performing this service for each work stage are set out below.
Standard Service
STAGE 1 : INCEPTION
Assist in developing a clear project brief
Advise on the procurement policy for the project
Advise on rights, constraints, consents and approvals
Advise on the other consultants and services required
Assist in defining the consultant's scope of work and services
Determine availability of data, drawings and plans relating to the project
Provide necessary information within the agreed scope of project to the other consultants
Assist in developing a project programme
STAGE 2 : CONCEPT AND VIABILITY
Agree the documentation programme
Prepare concept design based on the client's brief
Consult with the other consultants and incorporate their input
Discuss design concept with local authorities
Clarify and confirm the project space norms to optimise functional and operational efficiency in terms of scale and relationships of area
Co-ordinate design and cost interfaces with the other consultants
Select general construction materials and intended finishes
Prepare and submit the site development plan to the local authority for approval where applicable
Liaise, co-operate and provide necessary information to the client, other consultants
Review anticipated costs of the project
Review project programme
STAGE 3 : DESIGN DEVELOPMENT
Review the documentation programme with the other consultants
Incorporate the client's detailed requirements into building design
Incorporate and co-ordinate the other consultants' designs into building design
Liaise, co-operate and provide necessary information to the client, and other consultants
Obtain detailed project specific requirements of the local authority in order to ensure understanding thereof
Prepare design development drawings {including draft technical details) and outline specifications
Provide sufficient drawings and information to the quantity surveyor for the completion of detailed estimates of construction cost where applicable
Review the design, costing and programme with the other consultants
Confirm the scope and complexity
Review the design and consult with local and statutory authorities
Develop the design, construction system, materials and components
Incorporate all services and the work of consultants
STAGE 4 : DOCUMENTATION AND PROCUREMENT
Obtain clients authority to prepare and submit drawings to local authority for approval
Prepare specifications for the works and agree preambles with the quantity surveyor when applicable
Co-ordinate services and prepare necessary services co-ordination drawings
Review cost estimate with the quantity surveyor
Provide working drawings
Liaise, co-operate and provide necessary information to the other consultants
Complete construction documentation and proceed to call for tenders
Obtain the client's authority to prepare documents to procure offers for the execution of the works
Obtain offers for the execution of the works
Evaluate offers and recommend on the award of the building contract
Prepare the contract documentation (and arrange the signing of the building contract)
STAGE 5 : CONSTRUCTION CONTRACT ADMINISTRATION
Contract administration
Hand over the site to the contractor
Issue construction documentation
Initiate and/or check sub-contract design and documentation as appropriate
Inspect the works for conformity to the contract documentation
Administer and perform the duties and obligations assigned to the principal agent
Receive, comment and approve interim payment valuations
Witness and review all tests and mock-ups carried out both on and off site
Check and approve subcontract shop drawings for design intent
Update and issue the drawings register
Issue contract instructions
Review and comment on operations and maintenance manuals, guarantees, certificates and warranties
Inspect the works and issue practical completion and defects lists
Assist in obtaining statutory certificates
STAGE 6 : CLOSE-OUT
Inspect and verify rectification of defects
Receive, comment and approve relevant payment valuations and completion certificates
Prepare and / or procure operations and maintenance manuals, guarantees and warranties
Prepare and / or procure as-built drawings and documentation
Issue the works completion certificate